Today after work I was able to make a little progress. Here's a short update.
First I cut off the over length of the front fork tubes and I milled down the tubes, where the front axle supports will be welded in place.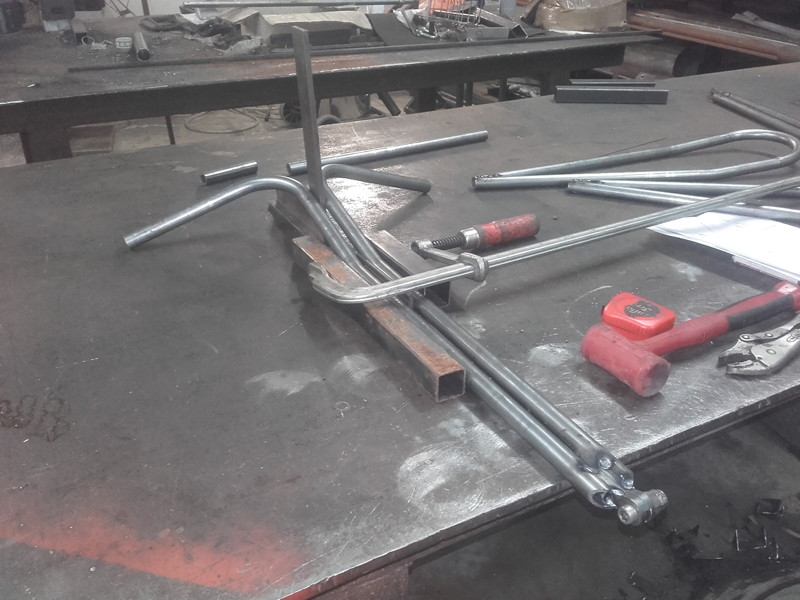 Front forks with the front axle supports tacked in place.
I also tacked the upper frame tubes.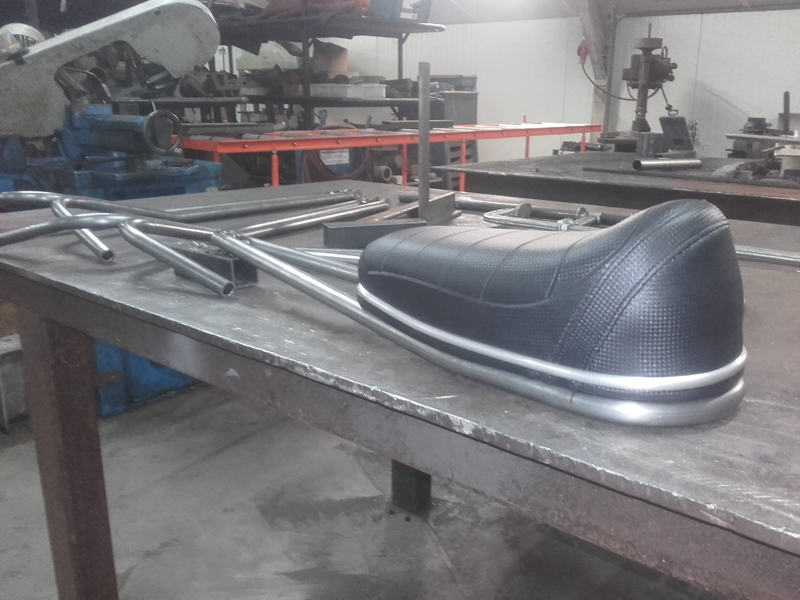 Checking the fitment of the new seat with the upper frame tube. It's a perfect fit and the tube bending radius is the same as the radius of the seat.
The seat is an aftermarket "short version" buddyseat of a Puch moped. Reasonably priced.
Now I need to find a way to notch the tubes in the correct angles, diameters, offsets and places. All this in a way that combined they'll become a frame.
"Stay tuned"