Here is a mini bike that I have been slowly working on. But, my wife and I are going to be listing our house for sale and I need to get rid of most of my projects. I anticipate living the apartment life for a bit, so I have no place to store my projects while the new house is being built.
Anyway, this bike has been fun to work on. It is different, and so far unidentified. I remember when I first found this bike it seemed as though lots of people were interested in it.
I built a rear fender to match the front. I also built a gas tank to sit on the rear fender. I re-gasketed the engine and painted it to match with high temp paint. I intstalled a 17mm mikuni but have not attempted to tune it. It is not plumbed.
No throttel cable or brake cable.
I painted the bike with Valspar spray paint and it looks awesome. Very durable and hard finish.
I have painted the wheels with white spray paint. Not pictured, but I do have the rear wheel, brake parts.
Brand new 5 inch tires.
The seat is an NOS honda scooter seat. I removed the honda logo on the seat. bracket needs to made for this seat, but any mini bike seat could be used.
I also have a toothed clutch to include, but one with a pulley would have been original
If you have any questions please let me know
I will drive up to 100 miles to meet, but will not ship. Open to reasonable offers
Bolivar MO $500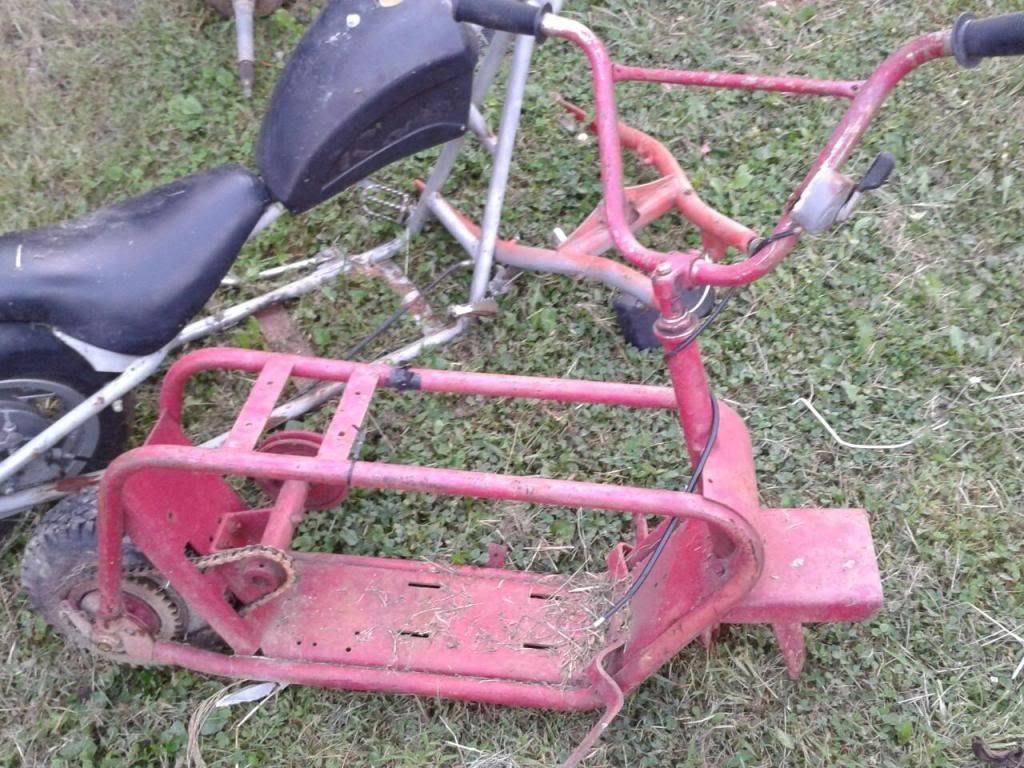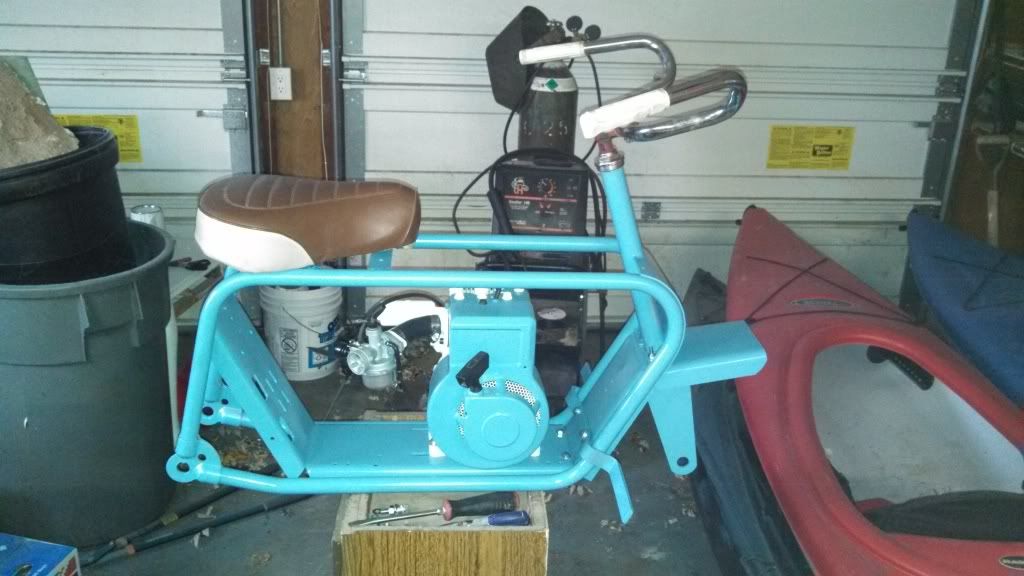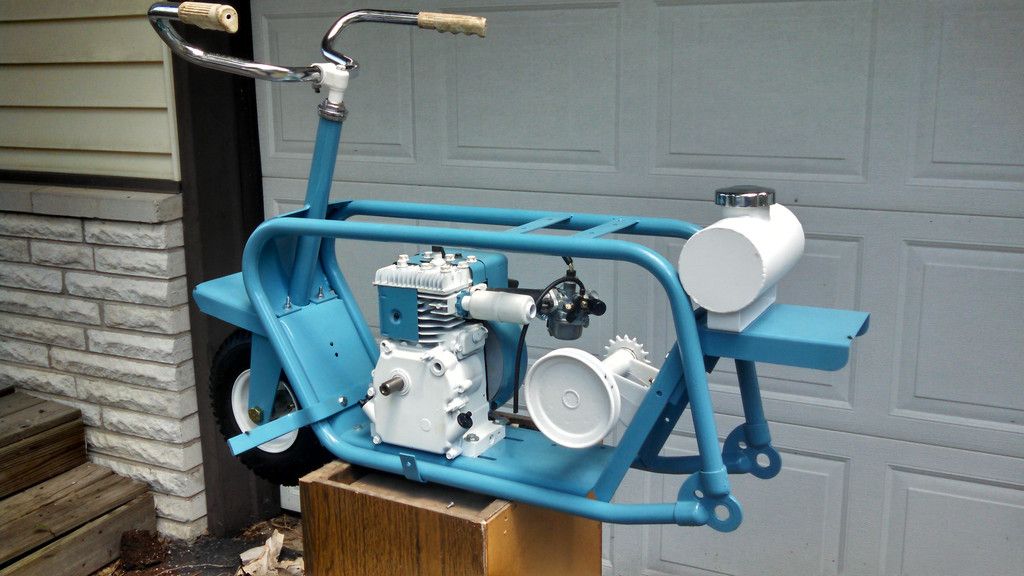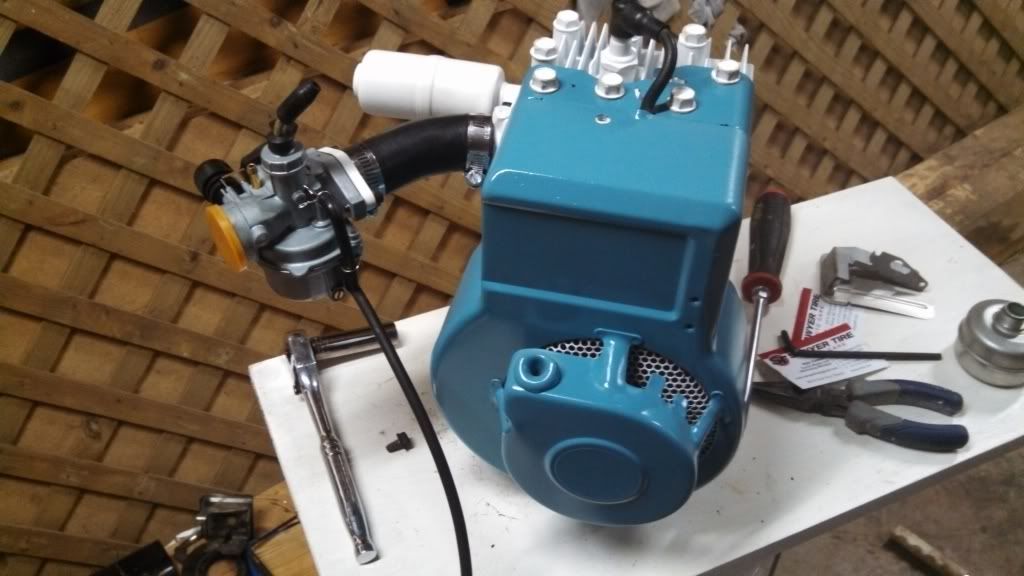 Last edited: