I bought an OHV Briggs today. It was sitting for a couple years after it was removed from a tiller. The seller claimed it ran perfect.
I took the carb off to clean it before I tried starting it and noticed it had a plastic adapter/restrictor between the carb and engine.
The carb clearly has a bigger diameter than this restrictor. THe intake hole size looks to match the carb size without the restrictor.
Was this placed in there to limit rpm or power the engine could produce?
Here are some pics of it.
I changed the oil then put it back on with the cleaned carb and the engine started right up and seems to run fine. Why is this there?
Danford1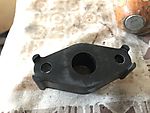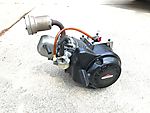 Last edited: