I have an early super bronc vt-10, it runs, just needs some love, it has the wrong carburetor, no battery for the electric start and needs a little bit of wiring done to it.
Plus side: Electric start
Has original flat fender exhaust pipe!
no tears in seat, tires aren't flat.
Asking $500, but would accept offers.
Im located in Elkhart lake, Wisconsin. Pick up only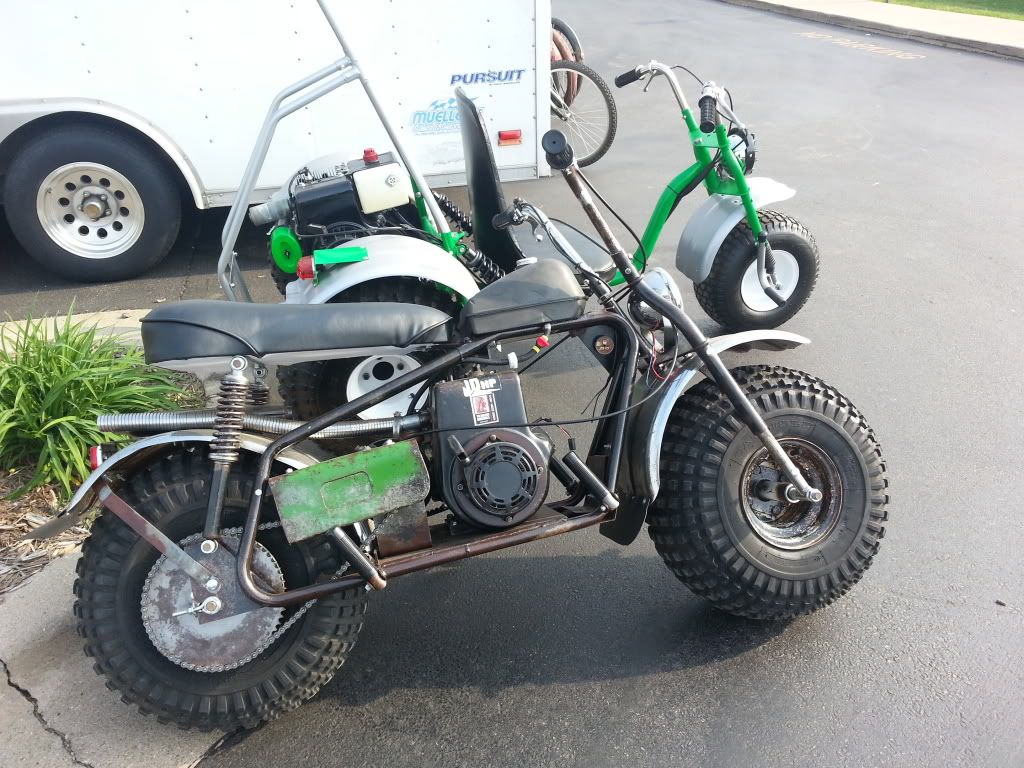 And then we have this go kart.
Has a 6 horse Tecumseh engine, comet torque converter and very durable frame.
asking $250 would accept offers, pick up only of course.