If you fortunate enough to own a old, mini bike specific engine then your throttle linkage will look like this.
Vintage Type: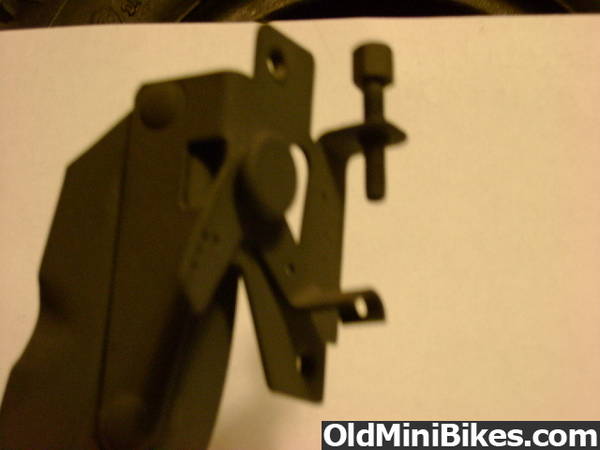 Vintage Type Installed Showing Cable and Torsion Return Spring.
Image courtesy of Minibikedude: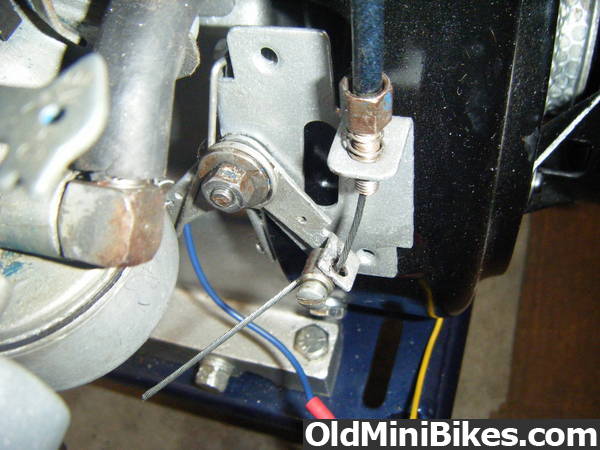 If you have that, all you need is a cable barrel or barrel end, these can be obtained at a well stocked hardware store or small engine shop. I normally won't pay more then $2.00 for one. I've acquired enough from stripping bikes that it's not to often I need to buy them. But keep that in mind. This is a piece available locally. Don't pay $4.00 + Shipping of $5.00 on ebay for a $2.00 part.
Barrel Ends:
Assuming you don't have the mini specific type you have two very simple options. Either buy the assembly that looks like this. It is part #730136A and if you can find it locally should sell for under $20.00 BUT they have been selling in the $40.00 range since Tecumseh was bought-out/closed.
Image complements of JMBMINI
Part#730136A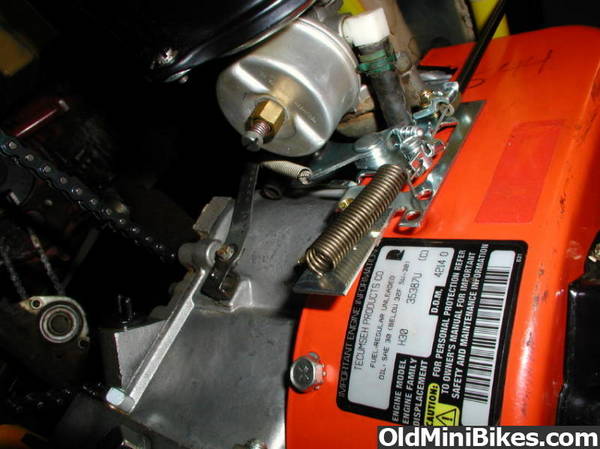 Here is one I have installed on a bike to show you the throttle cable, running to it. Held down by a clamp and a barrel installed on the end.
Of of my #730136A's Installed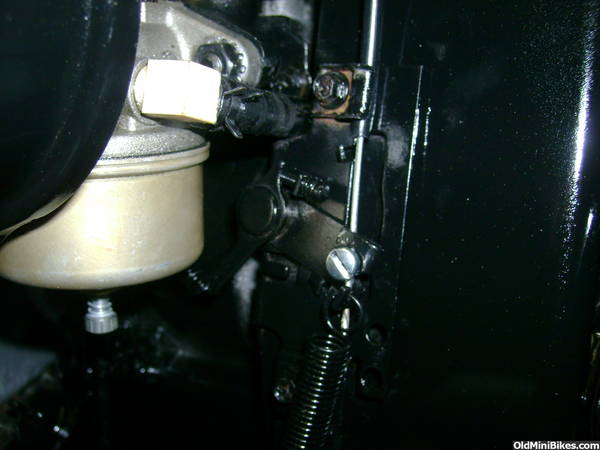 If you don't have either of those, or you would rather not spend the money, it can be duplicated using the thumb type throttle found on most of our engines.
Thumb Type: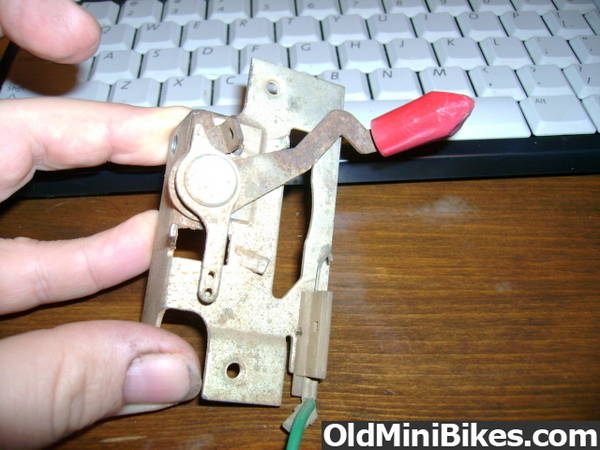 First either drill out the pivot. Or simply pry out the flat spring steel sandwiched in between the parts. For a mini bike application the arm must pivot with no drag. I prefer drilling out the pivot and reassembling using a number 10 machine screw, remember to loc-tite the nut. a #10 X 3/4" works perfect and it wont interfere with the blower housing. Then trim off the arm like you will see in the photos. And also remove the kill switch if yours has it. Its plastic and will snap right off. I have welded a barrel end directly to the arm. I prefer to drill a small hole in it and install a very short machine screw from the rear and loc-tite it in, leaving it loose. That way the cable don't have to flex. But welding it is fine and I've used them both ways.
Then you will need to make a small extension off of the bottom to run a return spring. I bolted my example. and hit it with a spot of weld on the back. You would not want to just have it held on with one bolt. If and when it swivels you will have no return of the throttle. The spring shown is not near heavy enough, but it's what I had, handy, just to mock this up. This project can be done in under 10 minutes and you will have a respectable, safe throttle.
Left over parts: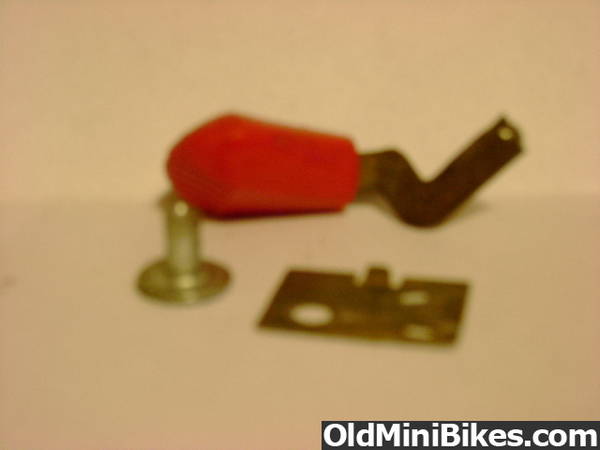 Finished Product: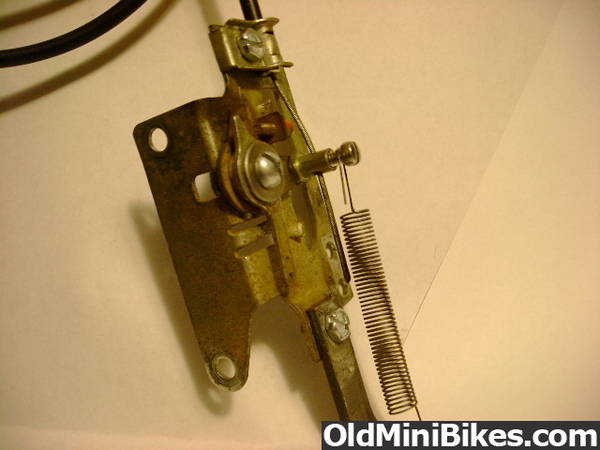 Finished Product:
-----------------------------------------------
i was asked to add this pic.
- Strigoi
p/n 730136A
control assy
http://OldMiniBikes.com/Mini-Bike-Throttle-Control.html
Last edited by a moderator: