Hey guys, I found this bike on craigslist a while back and drove 500 miles round trip to go get it. It was long drive but I hope it will be worth it. I have posted in the "what is it" section but no luck. I believe there are just 2 or 3 others, Jamesc has one that is sweet.
I bought the frame like this.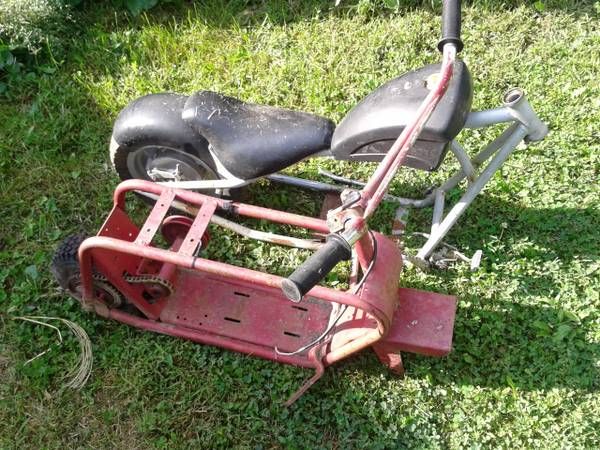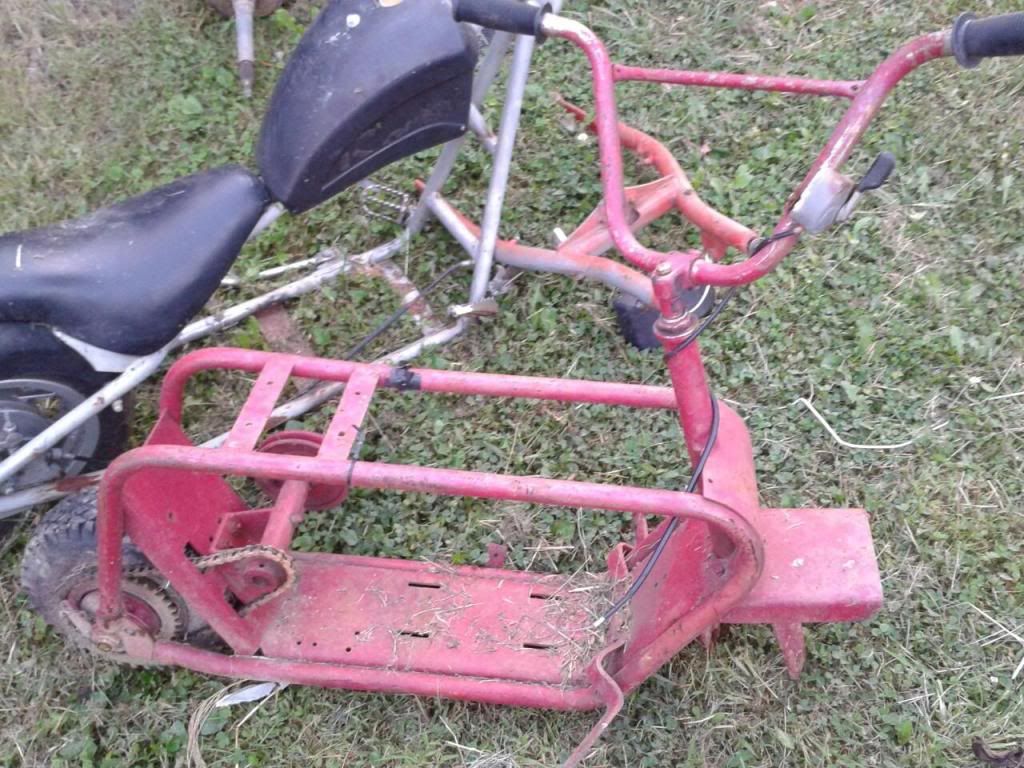 New handlebars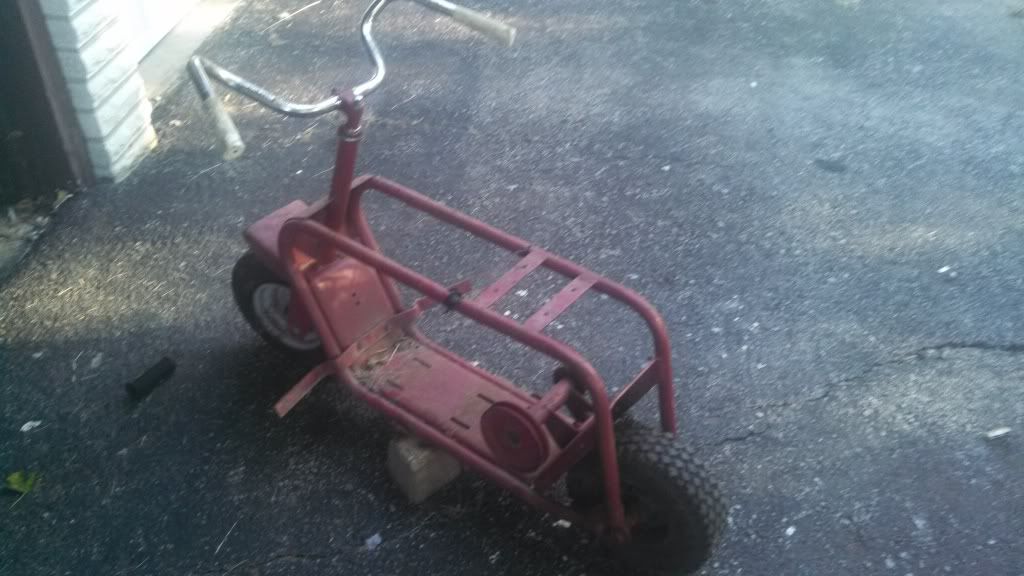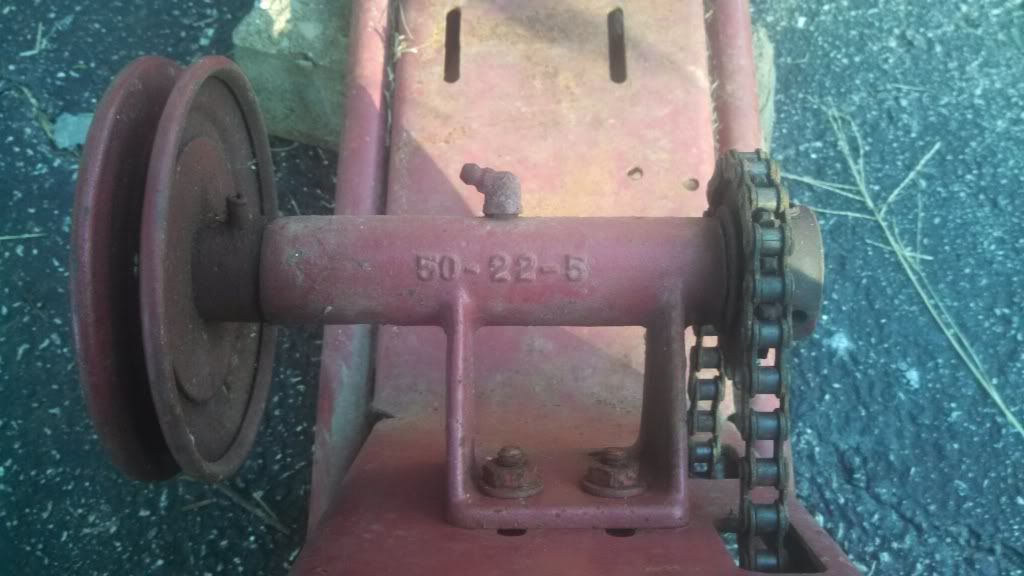 Got a 2 free engine. this one is a 79cc greyhound, bought a mikuni for it but I just don't think it looks right. So, I am tearing down the other free engine which is a B&S 3hp. I am going to paint it, make a straight pipe, and put the little mikuni on it.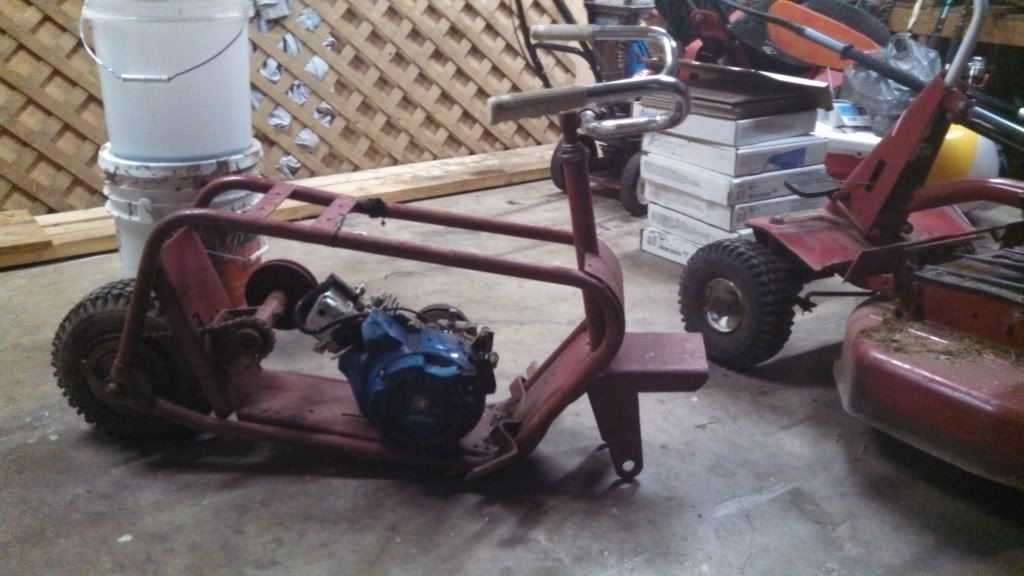 friend had a cherry Honda seat, he couldn't remember where it came from so he gave it to me.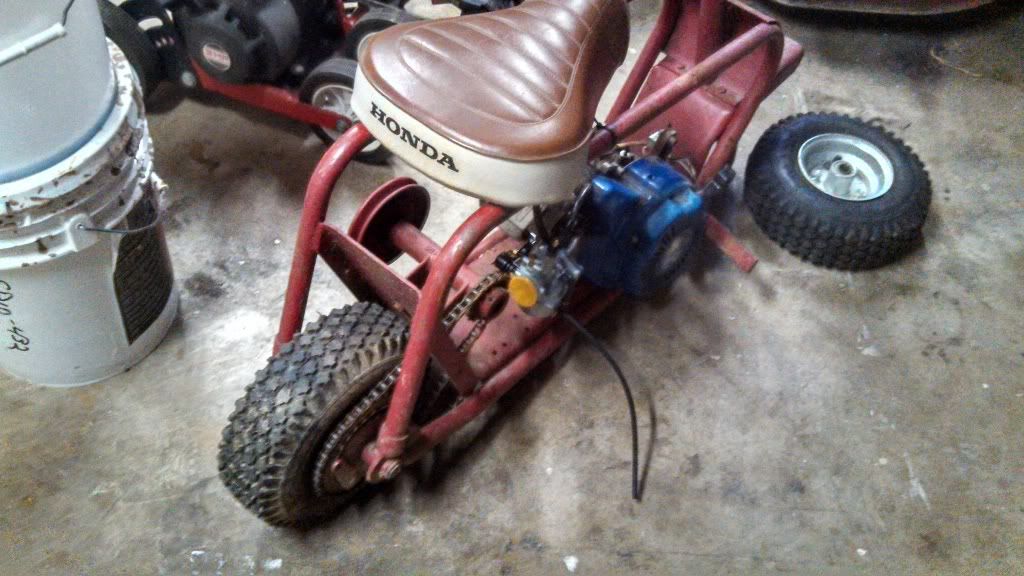 I have an appointment at the local monument shop to get everything blasted,
hope to get bearing found this week as well.
thanks in advance for all the comments