L.I. Mini Bike Show and Swap Meet next show is set for Sunday May 21st from 9a.m. to 3p.m.
BUY - SELL - SWAP - SHOW
Vintage mini bikes, go karts, trikes and parts for sale and swap.
Sorry No dirt bikes, quads or ATVs permitted.
Thanks to everyone who came out to support the event in March and April. Looking forward to seeing you there in May!!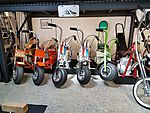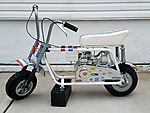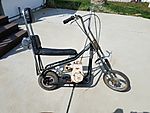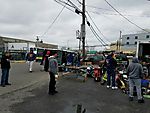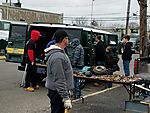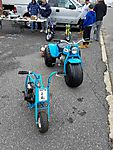 Same person banned from last months show has a lifetime Ban from Any event sponsored by L.I. Mini Bike Show and Swap Meet. PM me if you want to know who the person is. I am sure 99% know who it is!! Lol
*** August show to Feature The George Barris Collection of Mini bikes by Chopper Carm.
There is a food truck that stops by for a breakfast and lunch visit.
Please unload bikes and parts and park your vehicle on the street. We will be utilizing both sides of the street starting this month.
Location:
70 Baiting Place Rd
Farmingdale NY 11746
choppercarm@gmail.com
Hope to see you there!
Last edited: