I am also doing another rupp chassis that had a rusted out seat pan...The Restore Kid was nice enough to cut out a nice seat pan that he had and shipped it to me..I wish I had of taken some pics while we were putting it on but I forgot the camera..
Here is what we started with
.Basically we cut the old seatpan down as much as possible with a sawzall..
Next my brother(who is very handy with a cutting torch) cut the old donor frame section down pretty close the seat pan..Here are the remaining peices we cut off.
Next I welded the old piece of frame rail on top of my chassis
The finished product came out very nice and solid..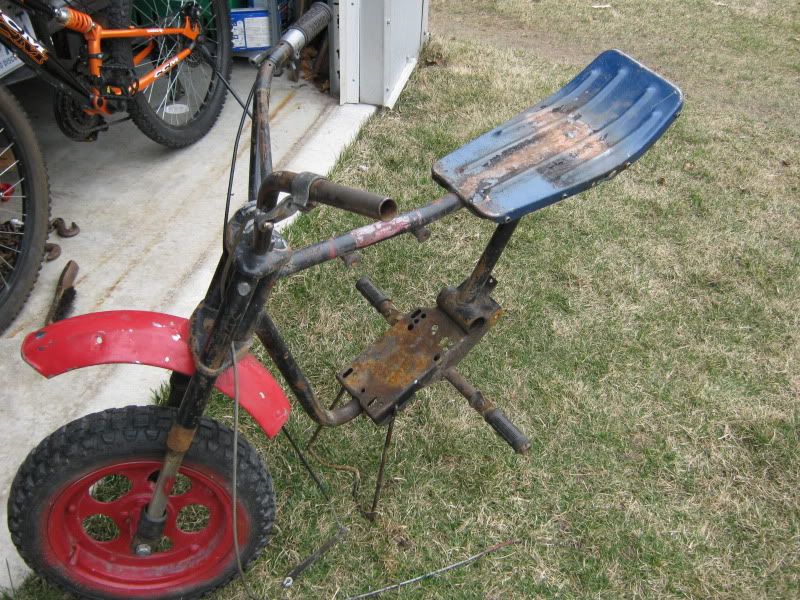 Last edited: