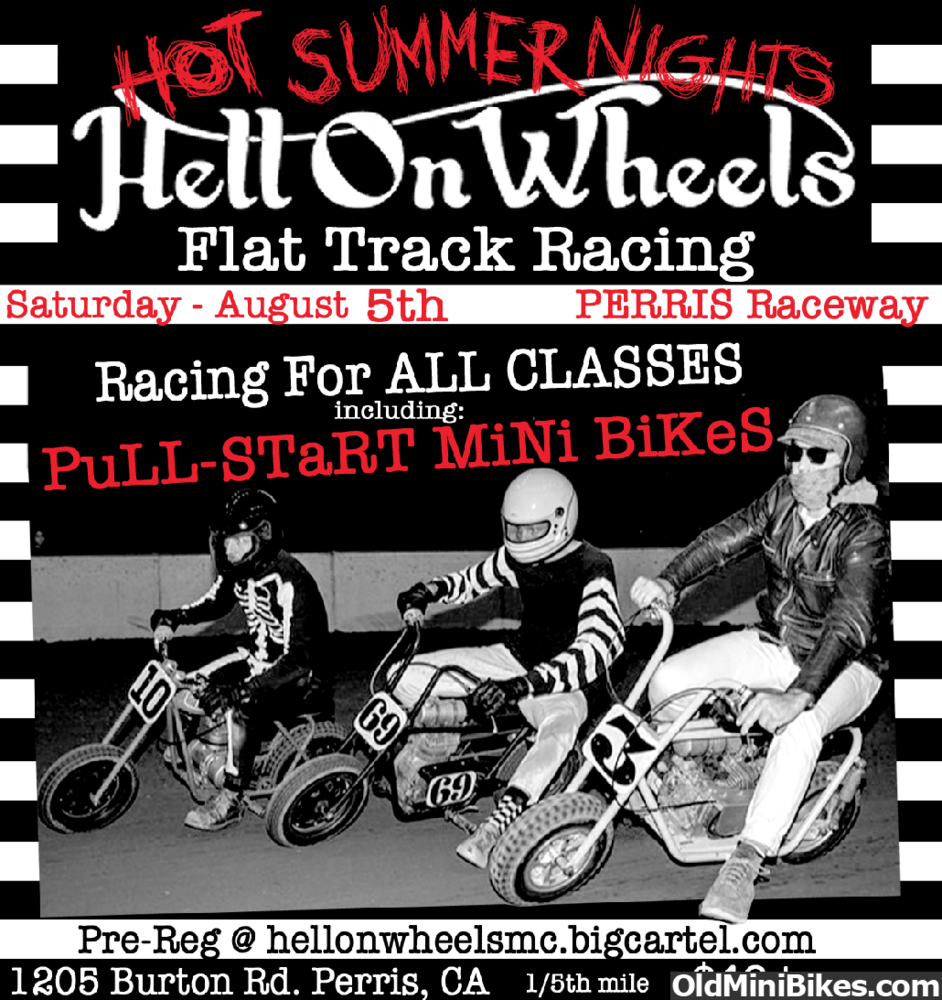 Always fun at Hell On Wheels "Hot August Nights".
gate opens at 2pm
practice starts at 4pm
racing starts after practice, and goes on under the lights.
$40 to race, $10 to spectate
Fun!
rules???
shoot, i don't know, "you gotta have a pull start." haha
But, Just try to Keep in the spirit of vintage old school pull-starts :thumbsup:
6.5 predator max
10" wheels max
etc...
Idea is to have fun, run with the pack, be safe, and who knows, if you make some good turns, you could get your photo with the
HoT SuMMeR NiGhTs trophy girl
!:censure: :laugh:
oh yea, and always, no front brakes in flat track.
(pic: two Briggs and a Predator having a fun battle from last years race... Last lap! Last corner !)