Few years back these popped up on ebay, the listing stated it was an optional accessory for the performance exhaust on the 68-69 Rupps. Its a cool little butterfly plate, the intentions are to quiet the exhaust down when needed, or when your ready to throw down and race for pinks turn the knob and open up the exhaust :laugh:
I like do-dads had to have one!!! the guy sold like 10 of them, I missed them all. Bidding went all over the place on them, and I was never the winner :doah:
One popped on here in the classifieds about a year ago stuffed in a clone header so I snatched it up to get the divertor :thumbsup:
So has anyone ever seen them before? or who actually sold them? once I got it and cleaned it up I tried doing some searching of the name on butterfly and various names something like this would be called as I figure it was not actually made specifically for mini bikes, but I could be wrong. I came up pretty much empty handed as far as finding something in the same size and identical parts.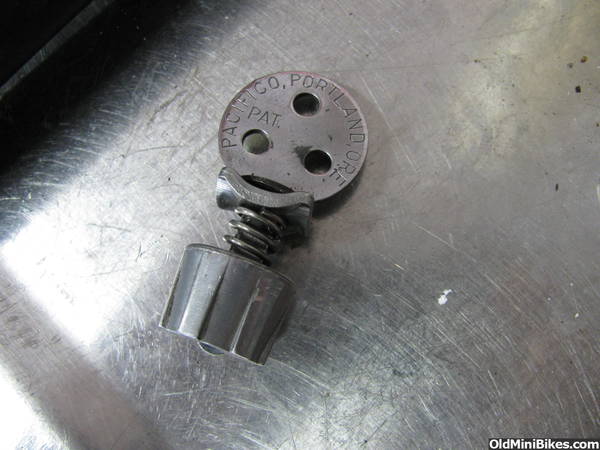 I dont have it drilled in anything as of now but this kinda shows how it works
quiet time: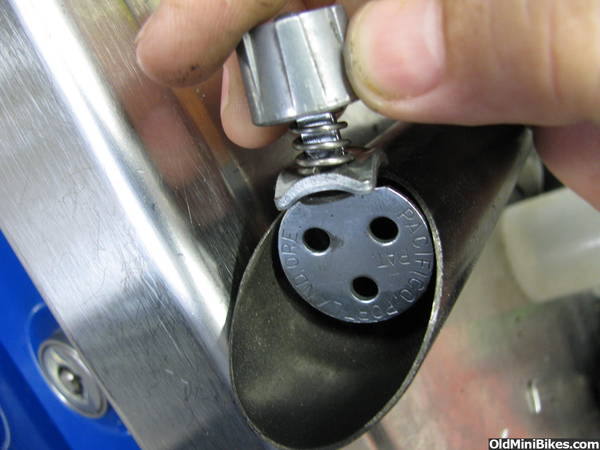 open road: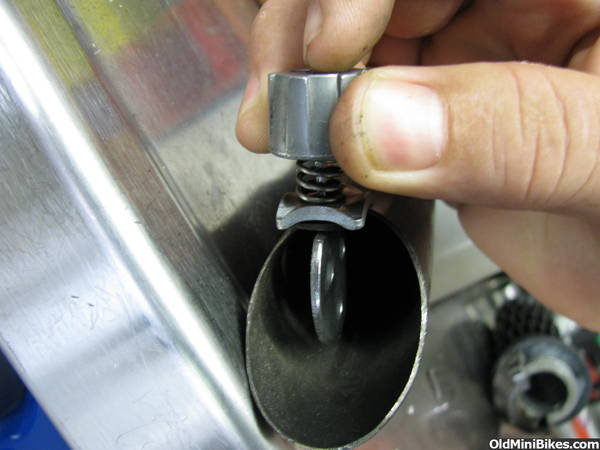 How its put together: