Completed our Murray Track2 Predator 212 conversion. Thought I'd post up a link to a short video I took so folks could hear and see it run.
This conversion was pretty straightforward and turned this minibike into and absolute torque monster. Getting thrown off this thing is not fun. If you do this swap, do not make that maiden voyage without a helmet (and no I didn't do that either).
There is a small hill or grade that in the past I'd need a running start on to get up it with the anemic 3.5 HP stock motor. With the Predator I can stop on the hill and then go but have to sit on the frame to prevent getting thown off the bike.
Used advice and info from this site. You can find my thread about the exhaust header which was the toughest part to figure out. Use the advice out there on the air filter and carb rejetting. I used a basic clutch.
Before and after pics: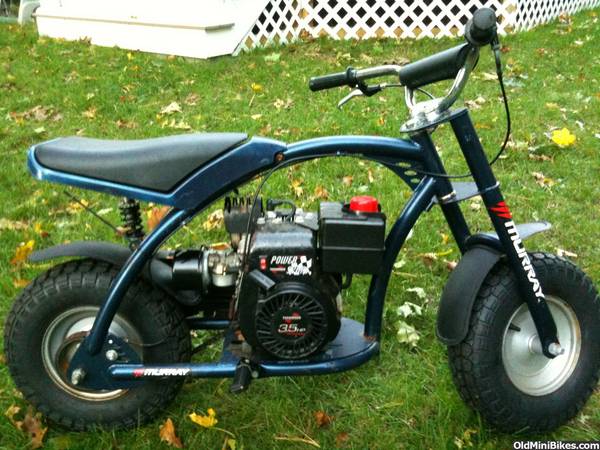 [video]https://m.youtube.com/watch?v=E2OWBYqXOMk[/video]
Quick video:
https://m.youtube.com/watch?v=E2OWBYqXOMk